Hello, You!
May 01, 2022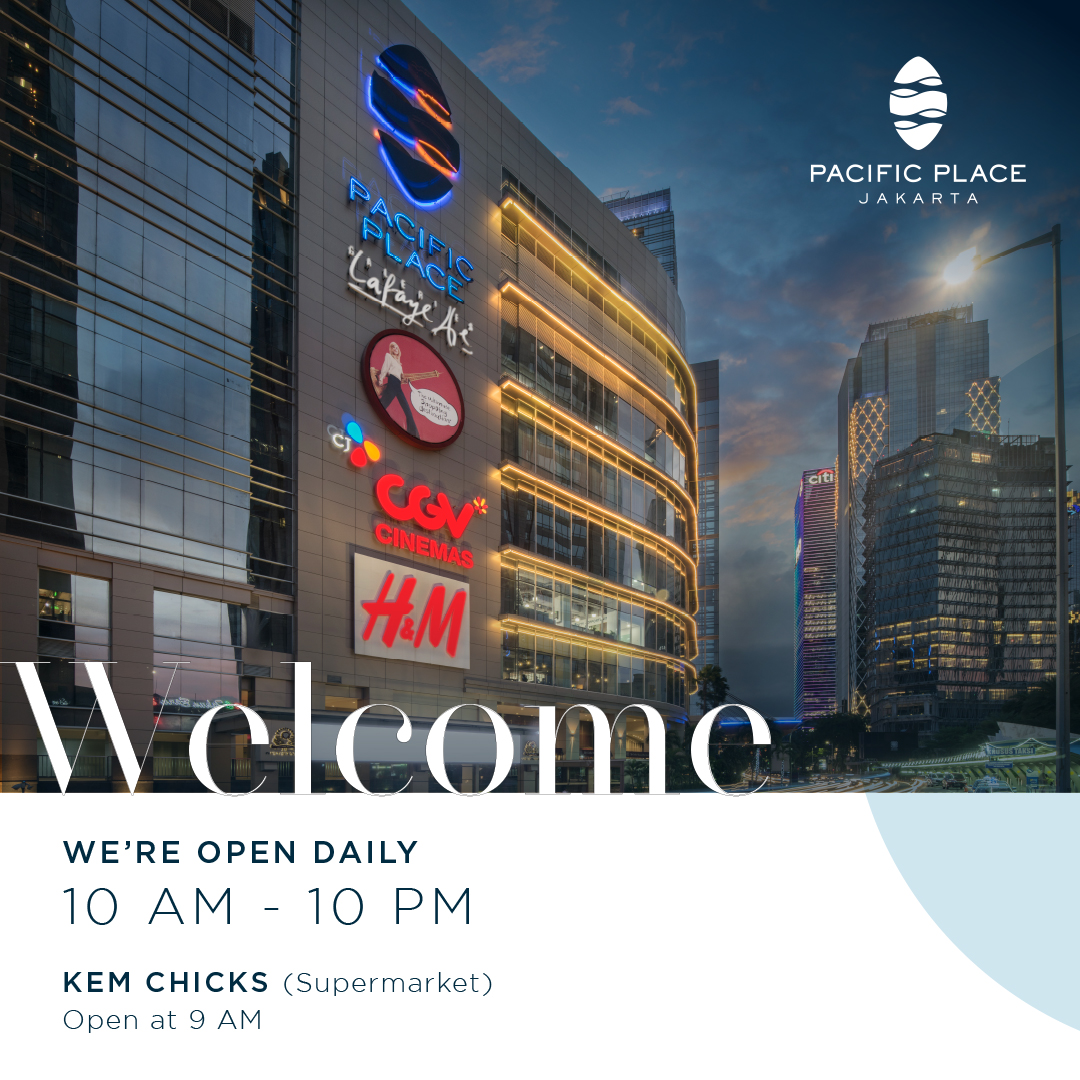 Dear Our Valued Customers,
Kindly be advised some latest adjustments below:
1. Mall is open at 10 AM - 10 PM, except for SUPERMARKET open at 9 AM
2. Only mall visitors with GREEN indicator on PeduliLindungi app are permitted to enter
3. Children above 6 years old with YELLOW indicator on PeduliLindungi app (min. 1st dose) and toddlers below 6 years old (without vaccination) are permitted to enter with parental supervision
Follow our Instagram @pacificplacejakarta to get the latest updates about this information and other programs.
Stay safe, stay healthy. #YourHealthMatters