Hello, You!
Jul 17, 2022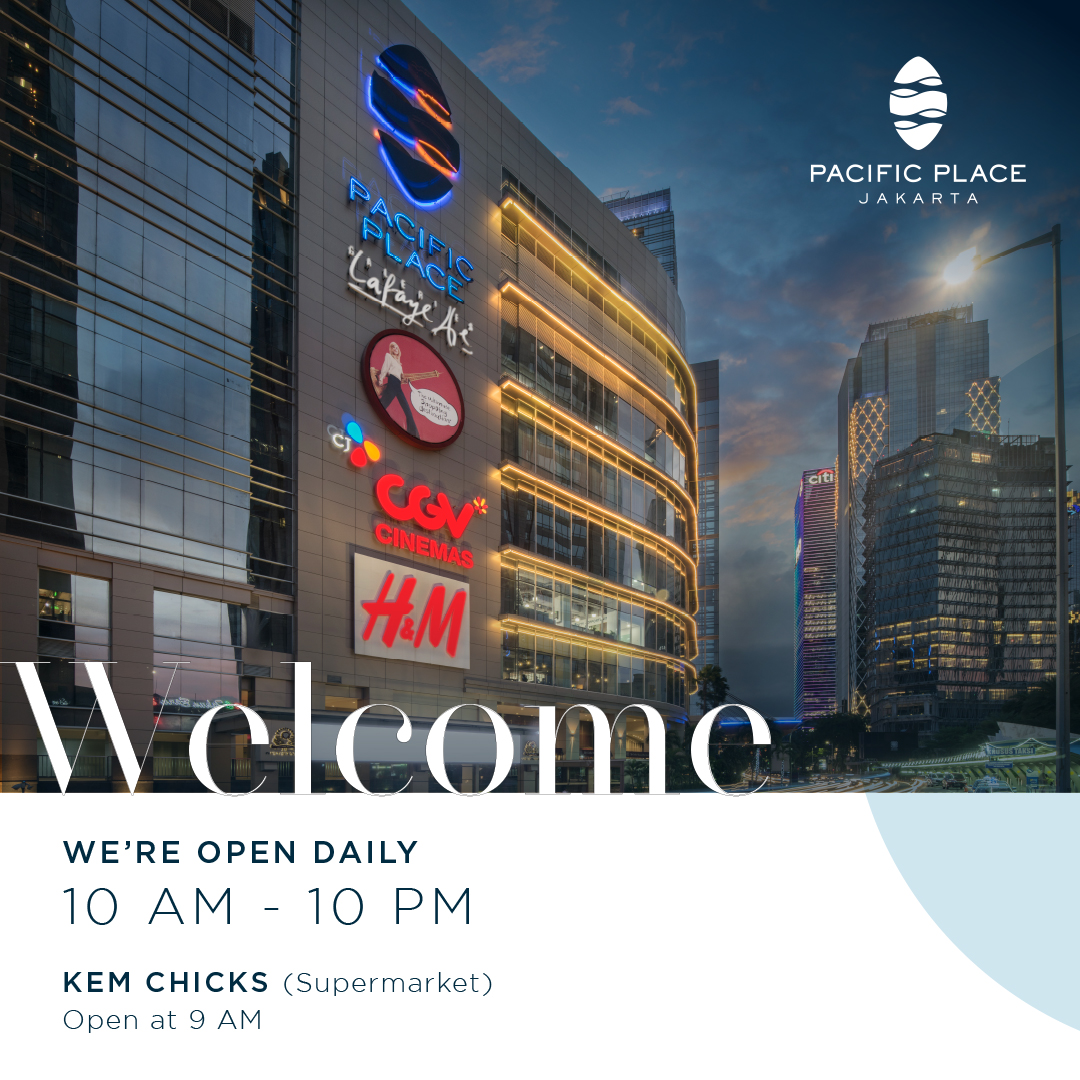 Dear Our Valued Customers,
Kindly be advised some latest adjustments below:
1. Mall is open at 10 AM - 10 PM, except for SUPERMARKET open at 9 AM
2. Please ensure that you have received the 3rd Dose of COVID-19 Vaccination before entering the mall
3. Visitors with GREEN* indicator are permitted to enter. Children below 6 years old are permitted to enter with adult supervision
Follow our Instagram @pacificplacejakarta to stay up-to-date with our programs and other information.
Stay safe, stay healthy. #YourHealthMatters
*GREEN
Age >= 18 years old: fully vaccinated & booster
Age 6 – 17 years old: fully vaccinated (2 doses, except J&J 1 dose)