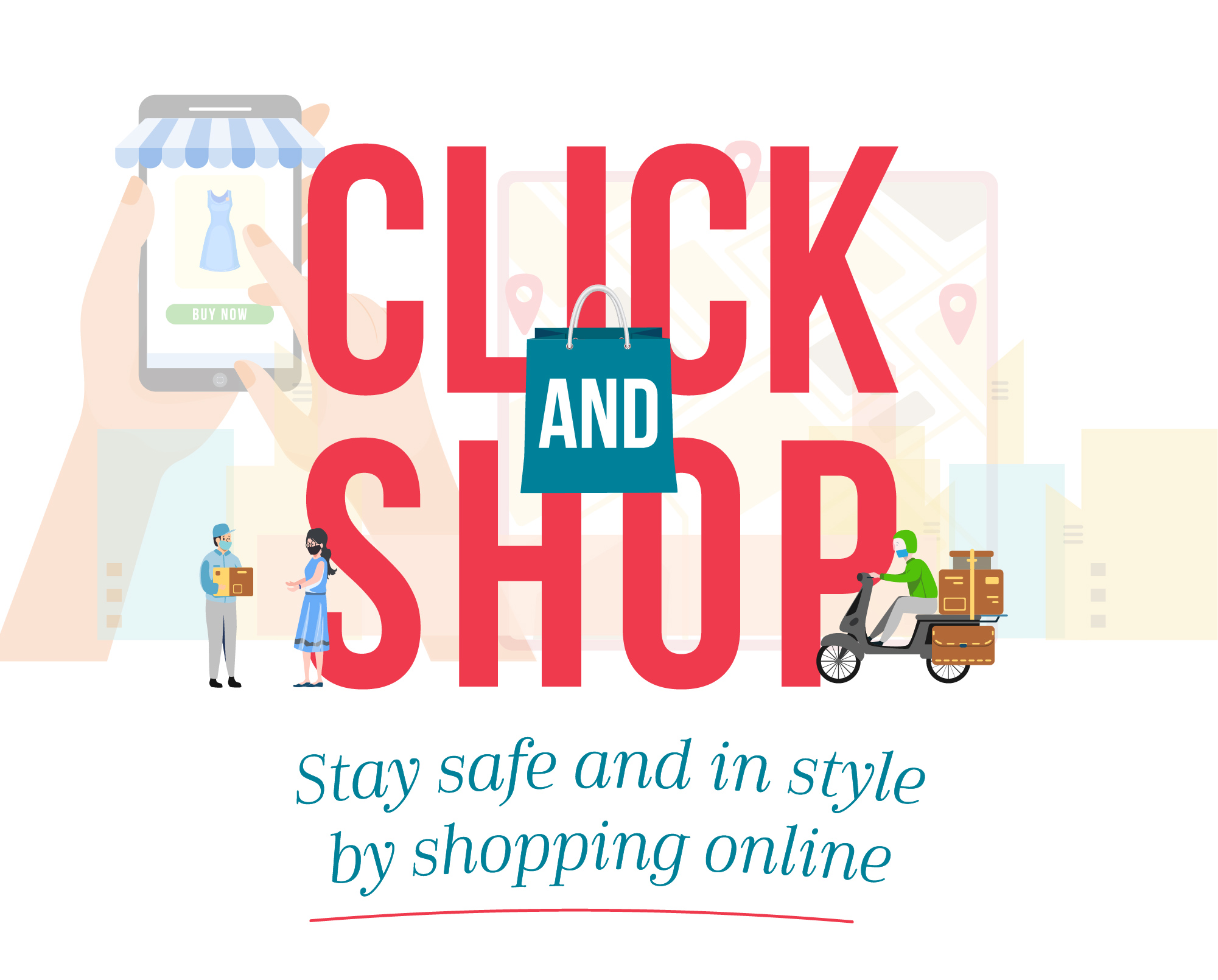 Pacific Place Mall
Click & Shop
Staying at home doesn't mean you can't stay in style and up-to-date with the latest collection from your favorite brands. Is it the "it" bag you just saw on a diva's social media post? Is it the newly launched skincare line that goes viral amongst the beauty bloggers? Oh, you want to create a cozy workspace and need some ornaments to fill up the room?
You can shop whatever goods — from fashion items, beauty products, to home appliances — at the comfort of your home, with a few clicks here and there.
Thanks to Click & Shop, you can still be a couch potato, eager beaver, and happy shopper at nearly the same time! Just shoot the tenant's Sales Team on WhatsApp or by phone, see the e-catalogue before making the purchases, and get all your goods delivered to your home.
If you're that marketplace hopper, you may stumble upon the stuffs you've been eyeing on in the brand's official store, and why don't you just check them out of the cart right away?
Well, whatever online shopping method you choose, remember that your safety and convenience always comes first.
Click here to see the respective tenants' contact number.
Stay tuned on our Instagram @pacificplacemall to keep yourself updated to the latest information and offer.
Other Recommendations
15 Jan 2020 - 09 Feb 2020
FORTUNE GARDEN
This prosperous garden of Meihua Tree and the Chin
Explore
24 Oct 2020 - 07 Nov 2020
BOO-TIFUL Makeover Competition
We challenged everyone out there to unleash their
Explore
09 Nov 2020 - 22 Nov 2020
13 Years of Growing Stronger
We surely had a blast from this PP 13th Virtual An
Explore